Businesses and other organisations are already seeing the benefits of IoT in some key areas:
Covid-19 – return to the workplace
For any organisation bringing staff back in to the workplace, managing occupancy and ventilation is a key consideration. For this reason, IoT is being used to monitor desk and meeting room usage, to count the number of people in a building and to measure CO2 levels – to understand whether spaces need ventilating.
Cleaning and Maintenance
Has a washroom been cleaned? Has it run out of soap? Is there a leak or spillage? Are the bins full? In these scenarios IoT can provide the trigger for cleaning and maintenance processes, and to measure the that these tasks have been completed. For example, push buttons (think of the Amazon Dash button as an example) can be used for cleaning crews to prove they've visited a location, customer satisfaction feedback boards allow immediate feedback at the press of a button if a washroom needs attention.
Asset Tracking
From tracking the location of cages or crates through to individual products and packages. IoT provides a mechanism to track low-cost items anywhere.  'Smart labels' can show whether a box has been dropped and when a package is opened by the end customer.
Energy Management
With climate change in the headlines, carbon net-zero is a goal for most organisations today, but you can't change what you can't measure. Fortunately, IoT provides ways to measure energy consumption before and after a transition. Consequently, organisations are using smart meters and temperature sensors in whole-building zero-carbon retrofit to understand the performance of the building.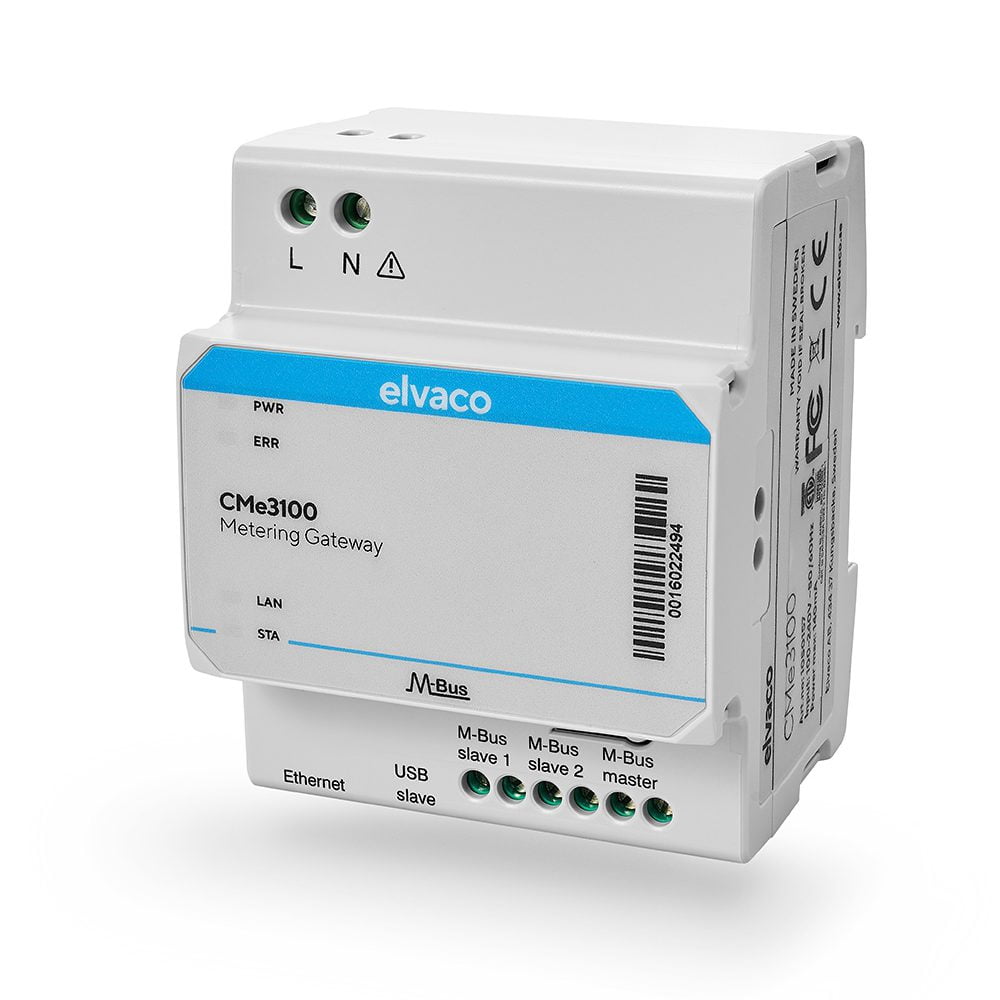 The Elvaco CMe3100 – M-Bus Metering Gateway for Fixed Networks
Insurance
Risks from water damage from burst pipes in apartment blocks can be significant, with claims running into millions of dollars. Whole-building leak detectors can monitor for water loss, and detection devices such as rope sensors can be located in high risk areas.
Monitoring location security with connected door and window sensors, smart locks and space occupancy can limit security risks at construction sites and other critical spaces.
Smart Housing
Any housing association or commercial landlord has statutory responsibilities around fire and water safety. Connected smoke and carbon monoxide alarms ensure these devices are in-place and working. Continuous water temperature monitoring can minimise the risks from Legionella. Understand whether fire doors are being propped open, and whether electrical equipment such as elevators are functioning correctly.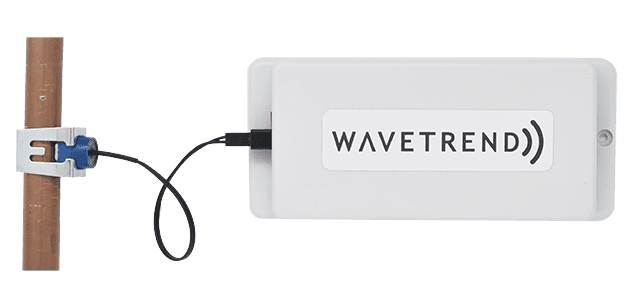 The Wavetrend SD01 Water Temperature Monitor
Building assets can be protected from damp and mould risk with low cost temperature and humidity sensing. Moreover, for void properties, occupancy monitoring and energy monitoring can protect from anti-social issues.
Many consumers are familiar with the Nest Learning Thermostat or Hive heating control. Likewise, equivalent products for commercial landlords provide the resident with control, and provide a wider view across the property portfolio.
Cold Chain and Refrigeration
Failures in cold chain and refrigeration can be costly. Monitor temperature-sensitive shipments continuously as they travel with low cost devices. Receive early warning of rising temperatures in refrigeration systems – whether a door has been left open or equipment has failed.
Smart Metering
From utility scale energy and water metering, through to sub-metering of individual tenancies and concessions in a retail location or a railway station, IoT allows for energy consumption to be accurately billed, and carbon-reduction programs to be measured.
Air Quality Monitoring
As we understand more about the health impacts of both indoor and outdoor air quality, local municipalities and businesses are required to drive improvement. Formerly, measurement of NO2, particulates and VOCs used to require equipment running to hundreds of thousands of dollars. Now indoor air quality devices cost a couple of hundred dollars, and outdoor units can run autonomously on solar power attached to street furniture.
Waste and Recycling
Optimisation of waste and recycling systems requires real-time data around the fill-level of bins, the location of commercial bin containers and vehicles. A range of low-cost devices can be retro-fitted to existing infrastructure, without the need for costly replacement of bins.
Great! So where do I start?
When deploying IoT solutionsin enterprise there will be areas with obvious ROI – automating existing manual or outsourced processes. Often, these are the quickest and easiest areas to demonstrate success. They key is to consider early use cases as part of a wider IoT architecture. How will I manage these devices across different areas of the business in a standardised way? How best can I maximise the benefit of network infrastructure?
Creating a solid foundation for IoT
At home, its often an Amazon Echo or Google Home voice controller acting as the hub for IoT. As long as the device works with Alexa or Google Assistant then it can be managed in the same way. Likewise, Enterprises need to consider IoT as a wider horizontal capability. Rather than buying a single solution for one use case, consider how all devices can be installed, configured and managed in the same way. Bringing data back to a single data lake under your control avoids the future issue of data silos.
Taking a horizontal view of the IoT opportunity across the business will create the right foundation to benefit quickly, and provide a scalable infrastructure for future digital transformation.