Find the most suitable IoT device for your IoT project with the Daizy IoT device catalogue.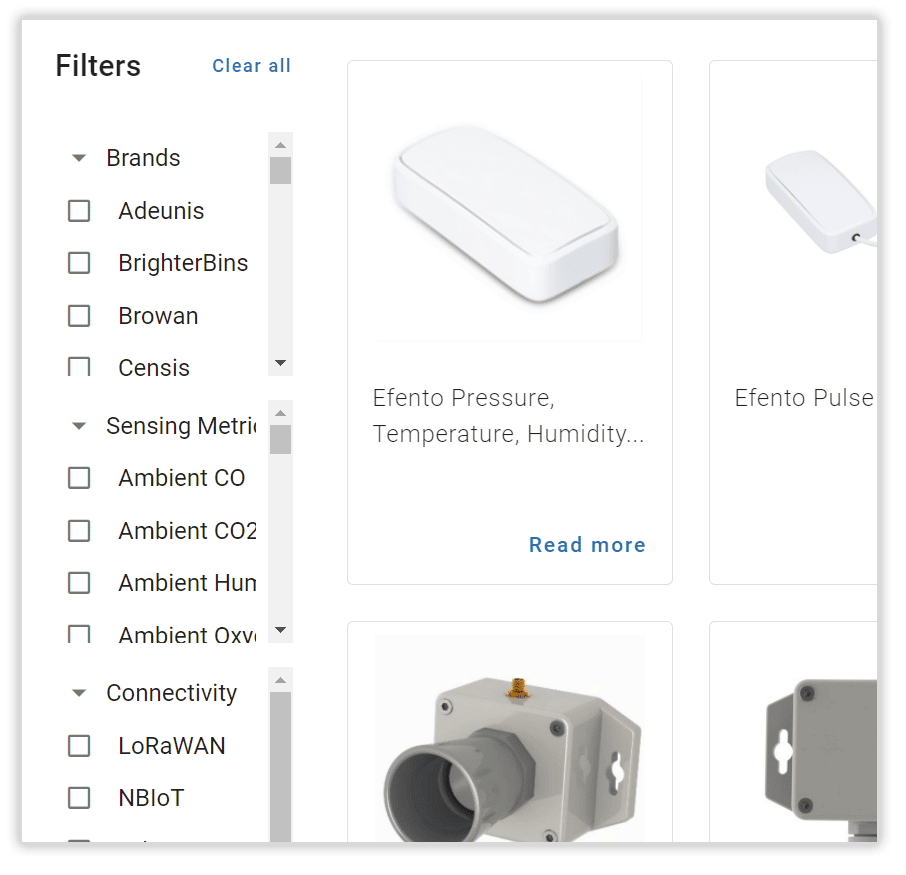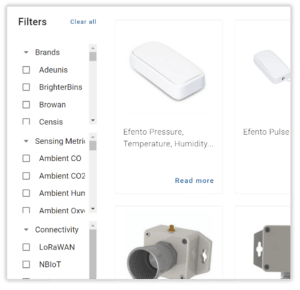 Browse a wide range of devices with sensor metrics such as CO2, leak detection and occupancy count, and filter by connectivity types including LoRaWAN, NB-IoT, Sigfox and more.
Search by brand to see how devices from different manufacturers compare.
Can't find a sensor or device type for your use-case, or want to include your devices in our catalogue? Please get in touch – we're adding new devices to the Daizy Platform all the time and we normally onboard devices within 5 days of receipt of tech specs or the device itself.