North has selected the Daizy Platform to manage two recent IoT contract awards for local councils in South London.
In Sutton, IoT technology will enable the monitoring of green space usage, while in Kingston, safety and security for a building scheduled to be demolished will be assured using IoT sensors.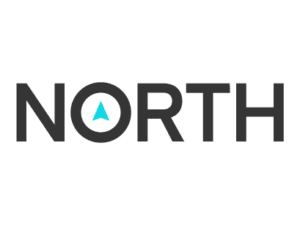 Daizy are excited to be partnering with North, who offer a unique breadth and depth of expertise across the Internet of Things (IoT), networking and connectivity, and safety and security.
The benefits available to North through Daizy are:
Improved Time to market – delivering projects quicker as the Daizy platform connects the supply chain through a standards-based approach. This allows any device, any network, deployed, managed and maintained through a single interface.
Reduced Cost – due to the Daizy standards-based approach the platform is a highly scalable proposition reducing the cost for every project through the removal of repetition.
Scale – a common system underpinning end customer specific applications allows for a more scalable capability in deploying and managing IoT solutions.
Expertise – Daizy brings a wealth of experience in managing and configuring hardware and network connectivity which are common features of all IoT solutions. This capability delivered through the Daizy platform allows North to invest time in understanding the end customer business with confidence that they will be able to deliver the solution to meet the customer's specific needs.
Mark Lowe, Business Development Director at North, said:
"We are thrilled to be working with each of the local councils, South London Partnerships, and Daizy to deliver innovative IoT solutions that enhance the local area."
"The pilot projects in South London demonstrate two excellent examples of how smart IoT technology can be used to transform our communities. Used in two different areas for varying purposes, they will both use data to improve the local community – one to ensure safety and combat antisocial behaviour and the other to improve local green spaces for those living nearby."
Håkan Cronqvist, Vice President of Sales for Daizy Tech Ltd said:
"Daizy and North share a common mission to help grow the benefits of IoT automation, and we're really excited to be partnering to deliver these new contracts. The combination of North and Daizy will deliver a futureproofed, scalable and truly transformational solution that can grow and adapt with each client's needs, without them having to worry about the complexity of introducing and managing IoT technology, connectivity, hardware and data."
About North
North designs and delivers integrated technology solutions for complex and critical environments throughout the UK and internationally and we provide long term, multi-year partnerships in managed services and support. Their experienced specialist teams work closely with customers to understand your unique needs and create technology solutions that deliver true business value. North brings technologies and people together to help organisations work simpler, safer, faster and stronger.
About Daizy
Daizy is the enabling IoT platform for Enterprise. Our platform is horizontal, scalable and flexible so it grows with you – no device, network or application lock-in.
For organisations that want to run (and grow) smart initiatives or create smart applications using insights from large volumes of sensor data. Daizy takes the pain out of deploying, managing and scaling smart IoT projects.