"We are excited that MClimate devices are available through the Daizy IoT platform, allowing us to improve our reach to the IoT world," said Lyubomir Yanchev, CEO at MClimate. 
"MClimate's smart thermostat Vicki is the only LoRaWAN operated TRV on the Daizy platform. This will allow customers of Daizy Aware to explore the benefits of a connected heating solution and easily take advantage of Vicki's functions such as being able to control the temperature in your facilities from anywhere, optimize energy consumption over time, increase comfort and get more out of your heating system." 
Now that MClimate devices are Daizy Aware, Daizy clients and partners now have the option to: 
Select MClimate devices from the Daizy device catalogue 
Configure the devices within a project 
Connect the devices to a network 
Consume the data alongside all other data sets 
Manage the in-life performance of connected MClimate devices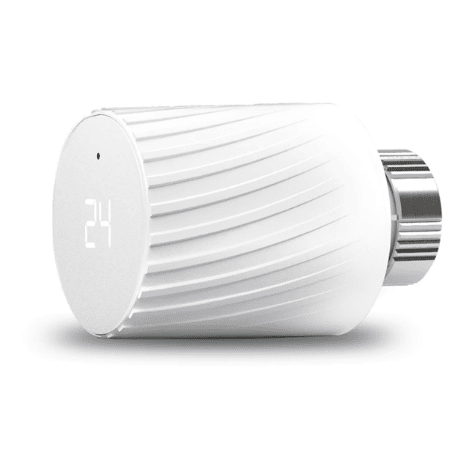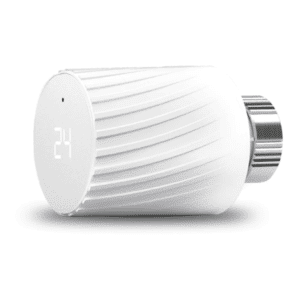 The MClimate Vicki LoRaWAN Smart Radiator Controller 
Amongst the MClimate devices now available on the Daizy Platform is the Vicki LoRaWAN Smart Radiator Controller, a smart thermostatic radiator valve (TRV), designed for retrofitting radiators with dynamic temperature control, and monitoring temperature and humidity from distance. Manual target temperature selection is also possible by rotating the outer ring of the device. 
We're excited to be adding MClimate to the Daizy Aware program, and in particular to expand the range of LoRaWAN compatible smart building devices. In addition to CO2, temperature and humidity monitoring, the MClimate LoRaWAN range also includes: 
Indoor flood sensors 
Water flow monitoring and control 
A multipurpose button with 3 click types and a temperature sensor 
"Daizy is delighted to welcome MClimate to the Daizy Aware program." Explained Nick Gyles, Chief Product Officer at Daizy. "The addition of the MClimate Vicki and other smart building and home devices further expands the choice of LoRaWAN sensors and sensing capabilities compatible with our platform." 

About MClimate 
MClimate designs and develops affordable and universally compatible IoT smart home and smart building automation solutions with a focus on delivering enhanced comfort, security and energy savings to its end users while optimising the stakeholders' carbon footprint. 
MClimate's sensors are designed to retrofit any old building, making it smart by allowing end users and facility managers to monitor and control temperature, humidity, air quality, CO2 and water leakages remotely.  

About Daizy 
Use Daizy to rapidly build, deploy and scale Internet of Things applications and stay in control of your data. 
The Daizy platform provides an intuitive management system for IoT devices and projects, and delivers data directly to any existing or future business systems. Daizy enables rapid scaling by reducing time to market for any IoT implementation, while minimizing cost, improving flexibility and maintaining security. 

If you've got a device you'd like to add to the Daizy platform, or you'd like to find out more about the Daizy Aware program, please get in touch.